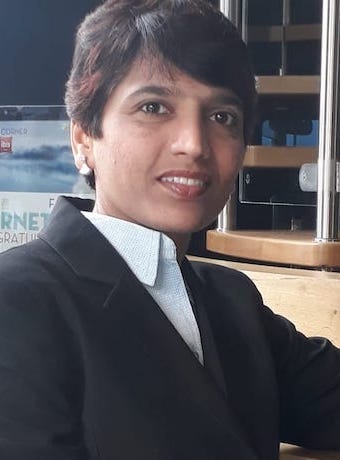 FCA Sucheta DhekaneFounder, Sucheta Dhekane & Co.
Our firm is headed by FCA Sucheta Dhekane who is practicing chartered accountant since April 1997. She is a graduate in Commerce from Pune University and has passed Diploma in IFRS of ACCA, London. She is ACA from ICAEW, London.
She is enriched with experience in diverse background. She is specialised in taxation both direct and indirect. She is also specialised in corporate auditing and equity investment facilitation for business expansion. She has been a consultant to many businesses to go globally by exporting or setting up branches all over world. She does not only help in setting up of business but also works as consultant for their overseas company. She helps foreign companies to set up their branches in India.
Apart from taxation and auditing, bookkeeping has been the field of her liking. Her staff is skilled enough to work in many bookkeeping softwares used worldwide.
She has been an advisory committee member of NGO Kumudini Public Charitable Trust which is a helping hand for burn injured patients.